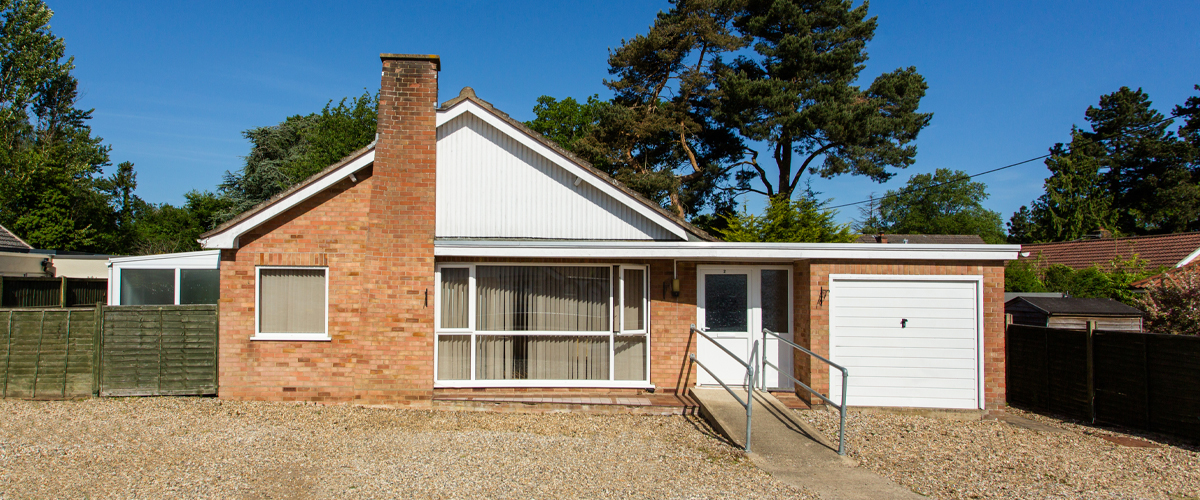 Overview
Registered with the CQC in 2000
Small 3 bedded unit each with a hand wash basin.
Each bedroom is large in size.
The bungalow is spacious throughout with a communal lounge/dining area, kitchen, conservatory and a wet room with both bath and shower facilities
Small secluded garden to the rear and ample parking at the front.
Location
Lloyd Road is situated on a quiet road in a quiet residential area of Taverham and has excellent bus routes into Norwich and all local amenities nearby.
CQC comments
Staff understood the importance of helping the person using the service to make their own choices regarding their care and support.
The service ensured the person using the service was treated with kindness, respect and compassion. This person also received emotional support when needed.
The person using the service confirmed that they were involved in planning the care and support they received and were able to make choices and decisions and maintain their independence as much as possible.
Information was provided to the person using the service in formats they could understand.
The person who used the service, and staff, spoke highly of the management team and told us they felt supported
Contact Details
Manager is TBA
2 Lloyd Road
Taverham
Norwich
NR8 6LL
Tel: 01603 869469
Email: headoffice@newboundariesgroup.com
Any referral requirements should be directed to headoffice@newboundariesgroup.com or phoning 01692 407549.
How to find us
Use the Route Finder at the top of the map to see suggested directions to visit Shalimar.
Title

Address

Description

Directions

2 Lloyd Rd, Taverham, Norwich NR8 6LL, UK

2 Lloyd Road
Taverham
Norwich
NR8 6LL

Directions
Head Office
Boundary House
Haveringland Road,
Felthorpe,
Norwich,
NR10 4BZ
Tel: 01692 407549