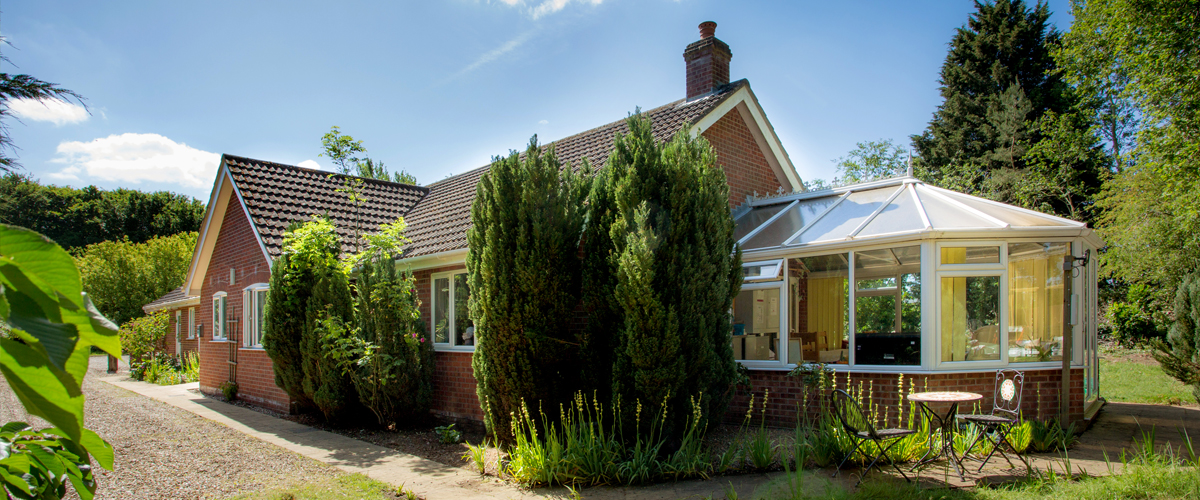 Overview
Registered with the CQC in 2006
All female 5 bedded unit
4 large double rooms with en-suite toilet and sink and 1 large double with full en-suite.
The property has a homely environment and a conservatory to enjoy the view of the large back garden .
The service users enjoy sitting in the garden on a warm summers day and also grow vegetables that they then use in recipes.
Location
Situated on Beech Avenue in Taverham, Shalimar is set back from the road and is close to local amenities. There is a bus stop on the main road which is a few minutes away walk away.
CQC comments
Records with information relating to people's safety were up to date, accurate, securely stored and available to relevant staff. This meant that staff were able to follow guidance to help ensure people were consistently supported safely.
The service ensured that all staff had the skills, knowledge and experience to deliver effective care and support
People told us that staff were caring and consistently treated them with kindness, compassion, empathy and respect. People said they felt they mattered and that staff listened to them. People also told us that staff responded quickly to their needs. We also noted that staff recognised when people were in pain, discomfort or emotional distress and responded quickly and appropriately.
People's views were respected and people were encouraged and supported to follow their individual interests, hobbies and activities. We saw that the service had a 'Wishing Tree' upon which people using the service could place goals that they wanted to achieve. People we spoke with said that they were proud of what they had achieved and enjoyed setting new goals to work towards.
Contact Details
Charlie Shipstone – Service Manager
Shalimar
Beech Avenue
Taverham
Norwich
NR8 6HP
Tel: 01603 869713
Email: headoffice@newboundariesgroup.com
Referrals
Any referral requirements should be directed to head office initially, by emailing headoffice@newboundariesgroup.com or phoning 01692 407549.
How to find us
Use the Route Finder at the top of the map to see suggested directions to visit Shalimar.
Title

Address

Description

Directions

Beech Ave, Taverham, Norwich NR8 6HP, UK

Beech Avenue
Taverham
Norwich
NR8 6HP

Directions
Head Office
Boundary House
Haveringland Road,
Felthorpe,
Norwich,
NR10 4BZ
Tel: 01692 407549