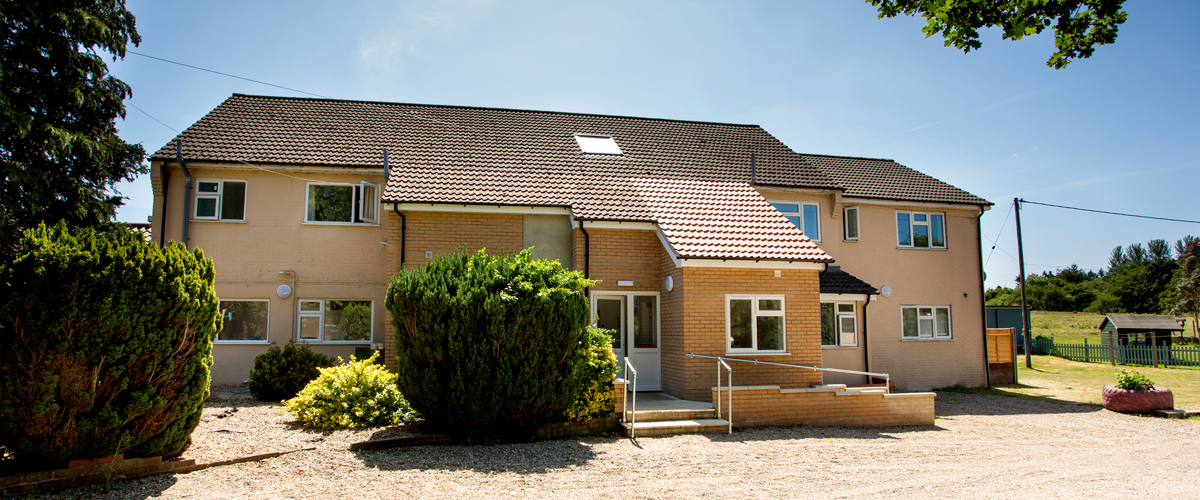 Overview
Registered with the CQC under Boundary House for learning disability and challenging behaviour
Horizon House is the front building and has 10 single bedrooms of approximately 12 square metres of usable floor space, with en-suite shower, toilet and hand wash basin
Boundary House was our first property to open in 1995 and was originally a 10 bedded unit. In 2018 and extensive renovation project commenced to convert it into six self-contained flats which opened in October 2019. Each flat is generous in size, neutrally decorated with a kitchen, open living space, bedroom and en-suite. The downstairs flats have their own individual gardens. In addition there is a communal lounge and garden.
Location
The properties are situated in the quiet village of Felthorpe. The grounds offer ample parking and acres of land, the perfect setting for our horticultural unit, Crafts & Laughs which is where service users from all of our properties come and participate in a variety of indoor and outdoor activities. In addition, during the summer months, our able service users enjoy helping to maintain the extensive gardens which offer an ideal location for a walk amongst nature and a place to relax on a warm sunny day.
CQC comments
Staff supported people to maintain a balanced diet with a choice of food, and enough to drink. Staff supported people with any special diets as needed.
People and staff had built positive trusting relationships, and staff respected people's dignity and privacy.
There was good leadership in place. Staff worked well as a team and were well-supported.
People were well presented and clean during our inspection visit, and the people we spoke with told us they felt staff supported their privacy and dignity. We saw staff knock on doors if they wished to go into someone's room.
Contact Details
Yaisa Cattermole​ – Service Manager
Boundary House
Haveringland Road
Felthorpe
Norwich
NR10 4BZ
Tel: 01603 754715
Email: headoffice@newboundariesgroup.com
Referrals
Any referral requirements should be directed to head office initially, by emailing headoffice@newboundariesgroup.com or phoning 01692 407549.
How to find us
Use the Route Finder at the top of the map to see suggested directions to visit Boundary & Horizon House.
Title

Address

Description

Directions

Boundary House Head Office, Haveringland Rd, Norwich NR10 4BZ, UK

Haveringland Road
Norwich
NR10 4BZ

Directions
Head Office
Boundary House
Haveringland Road,
Felthorpe,
Norwich,
NR10 4BZ
Tel: 01692 407549