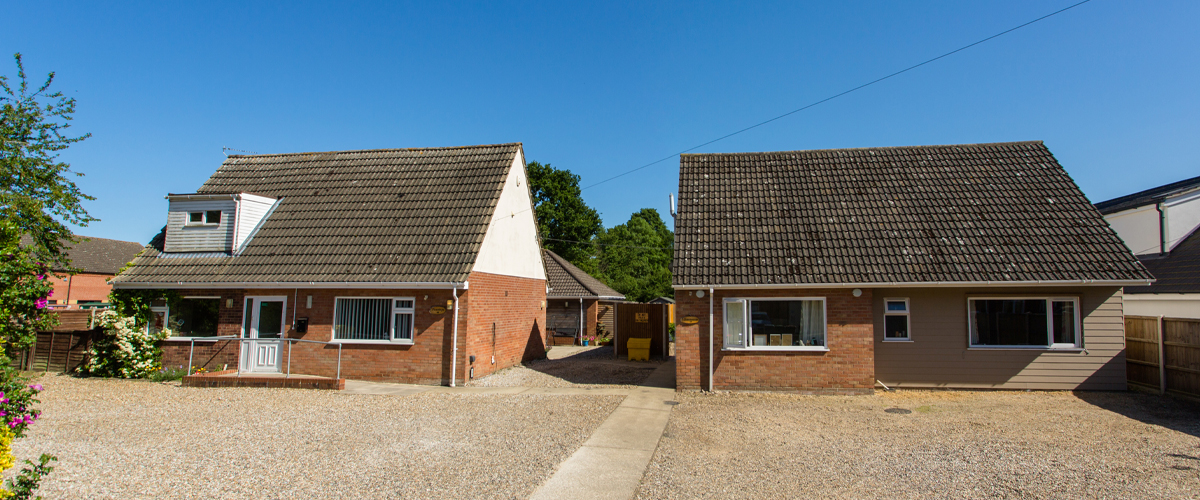 Greenacres Overview
Registered with the CQC in 2004
Reopened in 2014 after a major refurbishment
3 self-contained apartments over two floors, all with a kitchen/dining area/lounge, bedroom and en-suite shower/bathroom.
CQC comments
Where people could become upset, anxious or distressed, staff knew how to respond to reduce the distress or the risk of injury to the person and others.
Where people had specific health conditions, there was guidance in place for staff to follow to reduce the risk of avoidable harm.
The service was run well by a registered manager who was held in high regard by people, their relatives and staff
People were positive about Greenacres and liked living there.
Comments included, "I have my own apartment and I have time to myself or time with staff if I want this," and, "I like my flat."
Pinetops Overview
Registered with the CQC in 2012
6 single bedrooms; 2 have en-suite wet rooms and 4 have an en-suite toilet and hand basin.
CQC comments
Staff were knowledgeable and were kind, caring and patient.
People were actively encouraged to make day to day decisions. Staff checked that people gave consent before they provided any support.
People were treated kindly by compassionate staff. One relative said, "They are always polite and nice." Another relative said, "They all all very good. I have nothing to be concerned about." One staff member said, "The staff go above and beyond and there is genuine affection and care here which you don't always see and everyone is very dedicated to their job."
Location
Situated along the main road in the quiet village of Felthorpe, Greenacres and Pinetops are next door to one another and share the same parking area. There is a recreation ground within walking distance. The nearest bus stop with good links into Norwich is in Horsford.
The properties both have small individual gardens.
Contact Details
Kerry Clough – Service Manager
64 The Street (Greenacres)
66 The Street (Pinetops)
Felthorpe
Norwich
NR10 4DQ
Tel: 01603 754451 (Greenacres)
01603 755531 (Pinetops)
Email: headoffice@newboundariesgroup.com
Referrals
Any referral requirements should be directed to head office initially, by emailing headoffice@newboundariesgroup.com or phoning 01692 407549.
How to find us
Use the Route Finder at the top of the map to see suggested directions to visit Greentops and Pinetops.
Title

Address

Description

Directions

64 The St, Felthorpe, Norwich NR10 4DQ, UK

64 The Street
Felthorpe
Norwich
NR10 4DQ

Directions
Head Office
Boundary House
Haveringland Road,
Felthorpe,
Norwich,
NR10 4BZ
Tel: 01692 407549