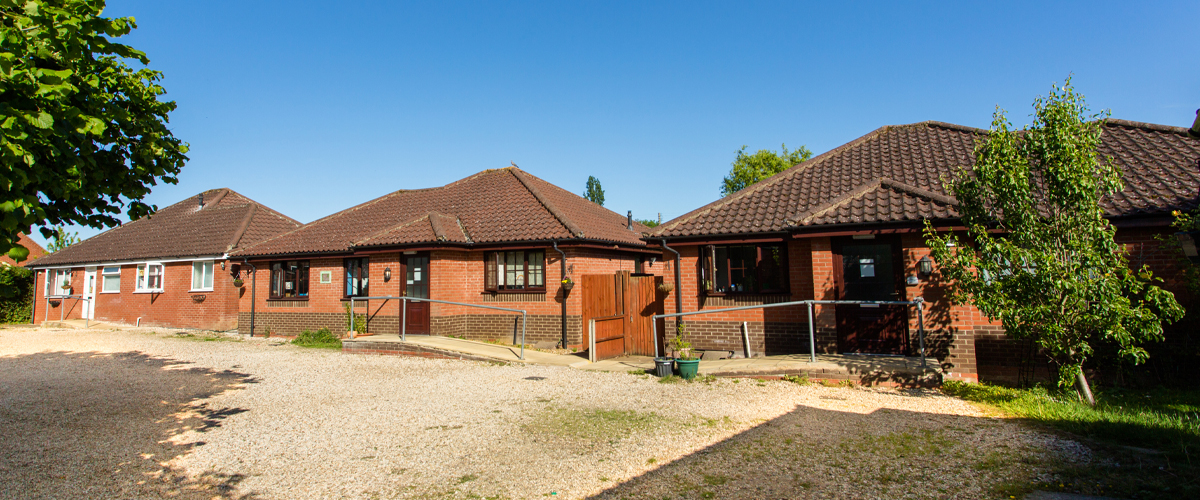 Overview
Registered with the CQC in 2007 for adults with learning disabilities and challenging behaviour
The Willows is comprised of 3 bungalows, all of approximately the same size. Each bungalow has 3 bedrooms (9 in total across the 3 bungalows) with en-suite. 7 have a toilet and hand wash basin.
Location
Situated in a small close in Hethersett, the bungalows are in a tranquil area close to local amenities. There is a bus stop on the main road which is a few minutes away by foot for those with no mobility issues.
CQC comments
People were supported to have maximum choice and control of their lives and staff supported them in the least restrictive way possible; the policies and systems in the service supported this practice.
Staff were kind and compassionate in the way they delivered support to people. People were treated with dignity and respect and were able to lead their lives with high levels of independence. Staff ensured that people were able to have visitors, and enabled people to maintain relationships with relatives and friends who did not live nearby
The manager ensured that the home was well run. Staff were committed to the welfare of people living in the home. Staff were motivated and worked together with strong teamwork and high morale.
Contact Details
Glen Wardell – Service Manager
The Willows
Muriel Kenny Court
Hethersett
Norfolk
NR9 3EZ
Tel: 01603 814915
Email: headoffice@newboundariesgroup.com
Referrals
Any referral requirements should be directed to head office initially, by emailing headoffice@newboundariesgroup.com or phoning 01692 407549.
How to find us
Use the Route Finder at the top of the map to see suggested directions to visit The Willows.
Title

Address

Description

Directions

Muriel Kenny Ct, Hethersett, Norwich NR9 3EZ, UK

Muriel Kenny Court
Hethersett
Norwich
NR9 3EZ

Directions
Head Office
Boundary House
Haveringland Road,
Felthorpe,
Norwich,
NR10 4BZ
Tel: 01692 407549